Even in the most trying of circumstances, the music will play on.
Studies show that the Coronavirus (COVID‑19) pandemic has hit the global music industry hard. Around the world, music concerts and award ceremonies were cancelled to contain the spread of the virus.
But while Uganda is coming to terms with the challenging times, the role that spirit-filled gospel music is playing in bringing people together to prayer has never been more powerful. A number of Christian ministries are using gospel music to encourage believers in their walk with Jesus Christ.
Officials from the Federation of Gospel Artists of Uganda (FGAU) reveal that despite the fact that several ministers felt the impact of the pandemic, they found ways to stay connected with God, and with one another.
In an exclusive interview with Uganda Christian News (UgCN), Jerome Jeremiah Tusabe, better known as G*Sparks, the in-charge of Youth Affairs on the FGAU committee said the umbrella organisation pursues an all-round well-being of gospel musicians, poets, comedians, actors/actresses, dancers, DJs/VJs, promoters/managers, media personalities, audio/video producers among others.
He told UgCN the imposed lockdown triggered creativity among members, and "opened the eyes of many gospel artists" to look beyond today's limitations.
"Since the lockdown started, the Federation – led by its president Dennis Lanek – has done a great job when it comes to ensuring that artists maintain close communication. This is through our media platforms, especially the WhatsApp groups. He [Dennis] has encouraged people to forgive one another, repent and do every thing possible so that we remain one. Even before the pandemic hit, Mr Dennis Lanek taught artists how to present themselves online. Together with the rest of the team, he taught how one can make use of his or her social media platform to create friends and partners. The teaching included how one can also present the Word of God and also handle stage performances, archives and records management. A lot of emphasis was also put on character. How do music ministers of God present themselves? They were also equipped with knowledge on how to move and progress within the gospel music ministry and industry. It is all important," he said.
G*Sparks urges that the Federation of Gospel Artists of Uganda has encouraged members to do online shows via Facebook/Instagram in order to keep intouch with the community.
He also believes that the lockdown has prompted many gospel artists to draw closer to God while seeking His help so that the situation can normalise again.
"We have used this time to forgive one another, repent and recognize that we are a joint body of Christ. We came to realize that we are all facing the same challenge, hence the need to come together and reason together as children of God," G*Sparks said.
"Many of us have kept listening and watching live sermons from church leaders, Pastors, mentors, Reverends and others who encourage us. This has kept us vibrant, engaging the Holy Spirit so that we don't grow cold in the affairs of the Spirit. Through the Federation, we have also encouraged one another to continue reading the bible on a daily," he told this website. "We have been making call and sending messages to one another to see that none is badly off or sick and unattended to."
In Kampala, several well-known gospel musicians released songs about precautions such as hand washing and social distancing to protect against COVID-19. Beyond that, others including Coopy Bly, Levixone, Wilson Bugembe reached out to their fellow artists with relief items.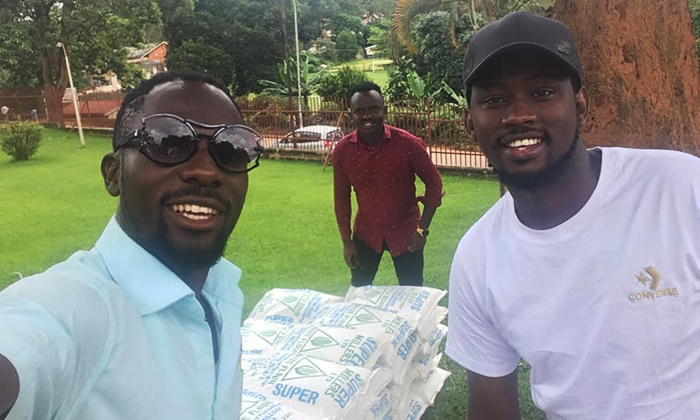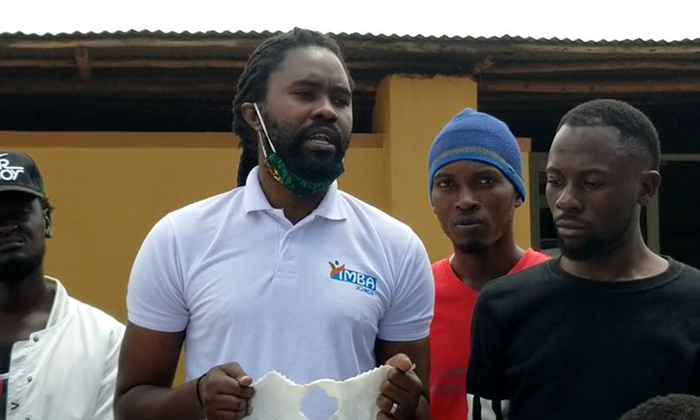 Despite the pandemic, Robinsan Hairwe recently released an official video for his 'Ndi Mubuufu' audio while Cooper & Gway released 'Ngolokoka' inspired by Isaiah 60. D.Reign released 'I am a miracle' in which reflects on God's grace, love and sovereignty. John Marie joined efforts with rapper 1Der Jr to release 'Mumaanyi'. The single elaborates how the Spirit of God teaches us in His Word He will give us the ability to minister in power.
The World Health Organization urges that recognizing the impact of music now "as we work through this crisis will prepare us to protect, sustain and celebrate it more in the future."
Latest figures from the Ministry of Health on Friday (5th May) showed that COVID-19 confirmed cases stand at 98 in Uganda, with about 52 recoveries and no deaths.
With the continued rise in infections especially at the boarders, gospel artists are uncertain of the lockdown being removed any time soon.
"You may find that there are things that are really going to change. One thing many have learnt during this period is to have a bussiness which can move online in order to continue operation during lockdown," G*Sparks said.
Reaching Out
"During this season, the Federation has been moving up and down, looking for food for everybody who is lacking, and by God's grace, we have been reaching out to our friends and partners to help us and support us. We have also tried to reach out to various leaders in our society, and Pastors, so that they can help us provide food, and distribute it to those in need because truthfully speaking, the government task-force could not reach out to everyone at the same time, yet hunger does not wait," G*Sparks said.
Thankfully, founder of Christian Discipleship Ministries International (CDMI), Apostle Michael Kimuli donated one tonne of food to to the Federation amid the ongoing COVID-19 lockdown.
Federation's Message to Gospel Artists:
"Let us keep calm, learn more and focus. Those who are fasting, please proceed, and those who are praying, continue to do so without ceasing. Let's study extra activities which can enhance our skills. We encourage repentance, forgiveness. Further more, our appeal to artists is to remain humble, and be submitted unto leaders because it is very important to have a spiritual father. You need to be accountable to a leader," G*Sparks said.
Federation's Message to the Church:
"We appeal to the church to support gospel artists in every way," G*Sparks concluded.